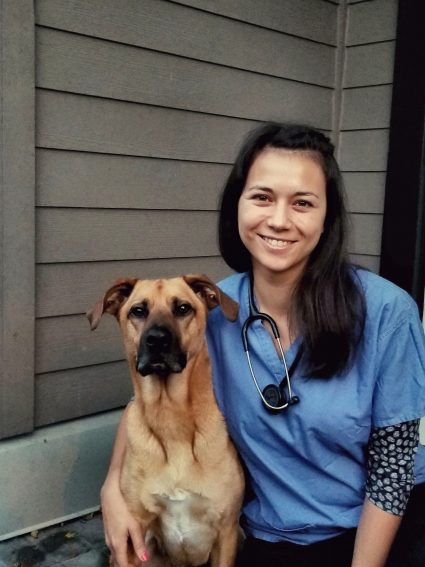 Associate Veterinarian
Dr Lin Khoo grew up in the UK, and always knew that she wanted to be a vet.  She worked as a veterinary nurse before attending the Royal Veterinary College in London, England, where she graduated in 2011 with her Veterinary degree, along with a degree in Veterinary Conservation Medicine.  Her first 2 years in mixed practice were spent working with a range of animals, from tortoises, chinchillas, puppies and kittens, to horses, chickens and cows!  In 2013, she made the move to beautiful Vancouver, and she has fallen in love with West Coast living.
Lin joined us after working in a busy practice in the heart of the city, where she honed her skills, managing critically ill patients and high volumes of emergency cases.  She has a passion for preventative healthcare, and a drive to help owners take the best possible care of their pets, whilst aiming to provide excellence in treatment when her patients are unwell.  She is an experienced and confident surgeon, and takes great pleasure in helping animals of all kinds.
When she's not in the clinic, you can probably find her exploring the BC coast line or on a muddy trail with her gorgeous dog, Leo.  Lin is an avid sportswoman and plays competitive netball, but is equally happy on the sofa with a good book and a glass of wine!  She looks forward to getting to know you and your pets.