Welcome to Eagle Ridge Animal & Bird Hospital's weekly blog post, A Bird's Eye View! We hope you and your pets had a very happy and healthy holiday.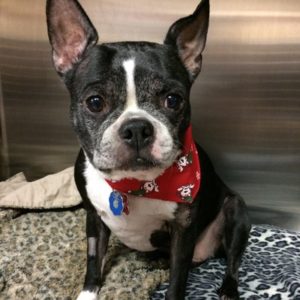 Murfy visited our vet clinic on Monday for a dental procedure. Murfy is a Boston Terrier and is considered a brachycephalic breed, meaning that he has a broad and short skull. Brachycephalic breeds have the same amount of teeth as any other breed (42 teeth), nature has just decided to reduce the space for these teeth and make it very compact! As such, Murfy had many rotated and crowded premolars, but x-rays showed the bone around the roots was still healthy. All of our dental procedures include intravenous fluids, full mouth dental radiographs, and a complimentary nail trim.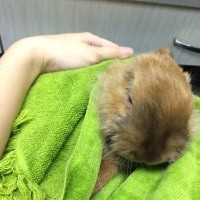 On Tuesday we had a very adorable rabbit named Caramelo visit our vet clinic to be neutered, and received extra cuddles on his recovery. We perform multiple spays/neuters on rabbits during a week, it's one of our more common procedures. Just like with cats and dogs, the risk of a rabbit developing reproductive cancers is drastically decreased by fixing them. They are also more calm, loving, and destructive behaviours such as spraying and aggression are eliminated. We recommend spaying or neutering a rabbit at 6 months of age.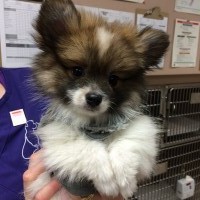 This cute ball of fur is Jax. He visited Dr. Sylvia on Wednesday as he was having some anal gland issues. Not a fun issue to have at only 8 weeks of age! When a cute puppy comes to the treatment area, it's time to play pass the puppy. He was a big hit with our staff, and we look forward to seeing him again soon for his second set of puppy vaccines.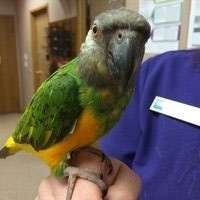 That same day we also saw Jessie, a Senegal parrot who visited us for a nail trim. We love those colours! He visits us every few months for a pedicure and we love seeing him. Our vet hospital sees and treats birds of many sizes, from a small canary to a giant macaw!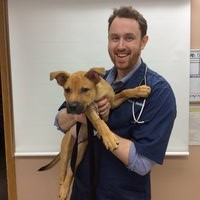 On Christmas Eve before we took a break for the holidays, Dr. Jeremy saw this handsome puppy named Duke for his second set of puppy vaccines. His family just adopted him from the SPCA and he's quite a rambunctious fella! Duke and Dr. Jeremy make an adorable pair. We hope Duke had a great first Christmas with his now forever family.
Thank you for reading! Be sure to check out our Winter & Holiday Safety Tips, as well as our Holiday Costume Contest. Contest submissions will close on Sunday January 3, 2016 at 11:59PM. We wish you and your family a happy and healthy new year!